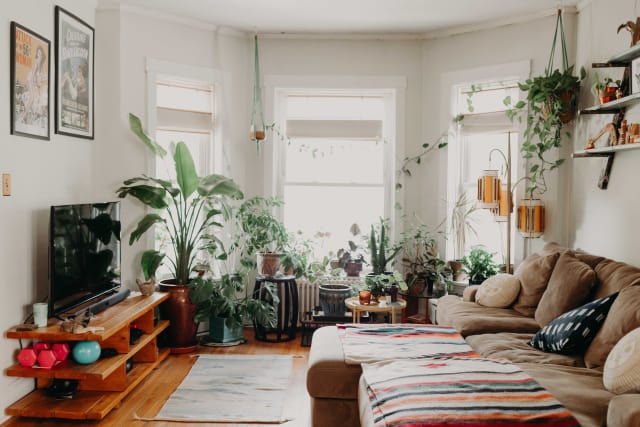 Name: Jennifer Page, my partner, Ronnie, and two cats "The Boys" Henry and Bones
Location: Portage Park/Jefferson Park/Northwest side — Chicago, Illinois
Size: 1,300 square feet
Years lived in: 4 years, owned
When I moved in to Ronnie's space, our goal as a newly cohabiting couple was to create a space that was entirely our home. We wanted our home to continually inspire us, but also be comfortable and a place to stay tucked away when the work week ends. I'm a floral designer and manage a lifestyle boutique while Ronnie runs a family business of 40 years. We're not ones to only give half an effort on anything we do, so it's no surprise that making a home should be any different.