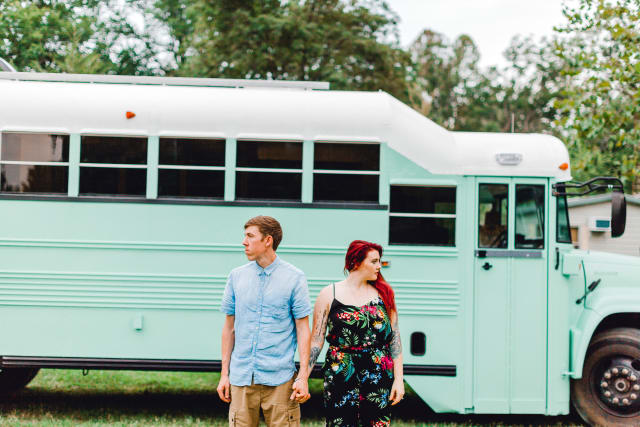 Name: Jordan Page, husband, Sam; furbaby, Penelope
Location: Everywhere! We travel full time.
Size: 200 square feet
Years lived in: Self-converted it for nine months—have lived in it full time for one month, owned
My home is a bus! My husband and I bought a 2003 Chevy Bluebird school bus in December 2017. It was yellow, had all the seats, and it was pretty filthy. We spent nine months of late nights and long weekends, working around our full-time jobs, to create a home that was exactly how we wanted it. We did all the work ourselves, including raising the roof 15 inches to add a bit more head space and breathing room. It's now a home we travel full-time in, seeing the country and all its beauty with our sweet pup Penelope along for the ride.